Carpet Cleaning Schedule
05/04/2015
Back To Blog
If you have carpets in your home or office, Carpet Cleaning Sylmar finds it beneficial for you to have it cleaned on a regular basis. Your carpet will retain its luster and will not wear out as quickly. Just because it is recommended to have your carpets cleaned regularly doesn't mean you have to do it once a month. We know this isn't practical for most people. However, there are some standard suggestions within the industrythat will help you keep your carpet in good shape and provide health benefits. When considering having your carpets cleaned, you'll need to factor in the amount of traffic received, how often the area is vacuumed, levels of soil, frequency of spot cleaning and professional cleaning. Also, keep in mind that some manufacturers will not honor their warranty if you do not follow the recommended carpet cleaning and maintenance schedule.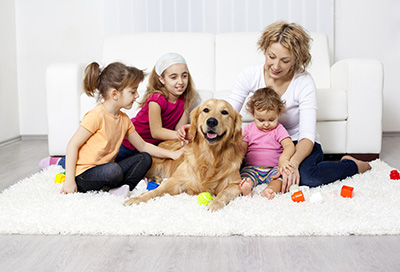 Suggested Carpet Cleaning Schedule
While you may not be able to stick to this schedule precisely, it is a good idea to at least refer to it occasionally to ensure that some form of cleaning is applied. This is simply a guide that will help you determine when to seek professional services for your carpet cleaning efforts.
* Children & Pets- if you have either of these, you likely have areas of your home that are used more often than others. If there is a carpeted area that is heavily soiled, it is recommended that you vacuum the area 2 to 3 times a week.Clean spots as soon as stains become apparent and have the area professionally cleaned every 3 to 6 months.
* Several pets & multiple family members- if you are in a home with a large family, there is no doubt that your carpet receives a lot of traffic. In a situation where you have a large family and several pets, you should vacuum every day and have your carpet professionally cleaned every 2 or 3 months.
* No children or pets- this means that your carpets are less likely to be soiled. In this case, you may only need to vacuum your carpet once a week and have them professional cleaned at least once a year.